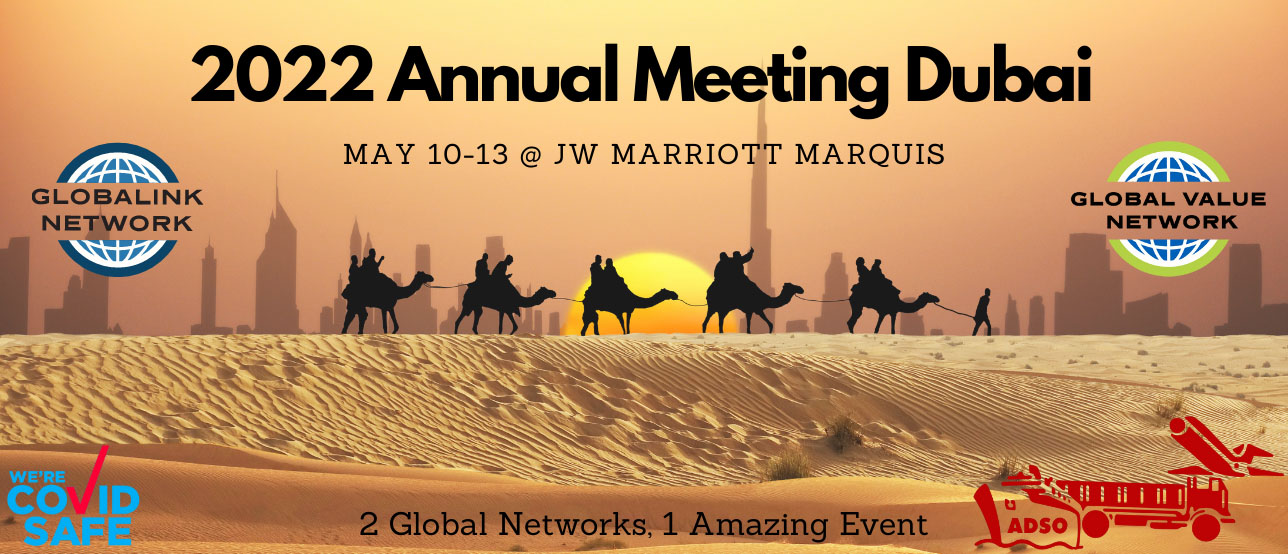 2022 WORLDWIDE MEETING
May 10th to 13th, 2022
We are thrilled to be back hosting our in-person annual meetings and are thrilled to see everyone at the JW Marriott Marquis, in Dubai. Despite so many new virtual meeting platforms in the industry, we believe that there is truly no substitute for building relationships like meeting face to face.
We pride ourselves on organizing high quality, well-organized events filled with people from great companies around the world. With members flying in from all corners of the world, this is a fantastic, yet cost-effective, opportunity to make connections, forge partnerships, and develop new business.
What follows is a brief overview of our meeting, background on Dubai, and information about our hotel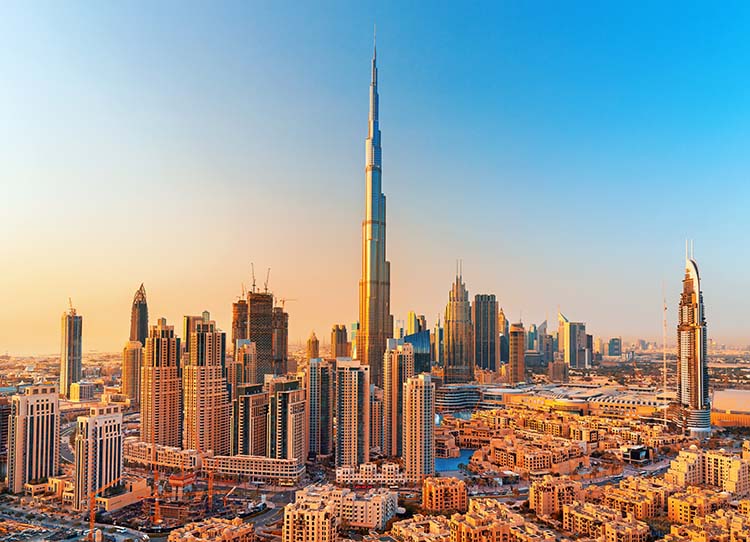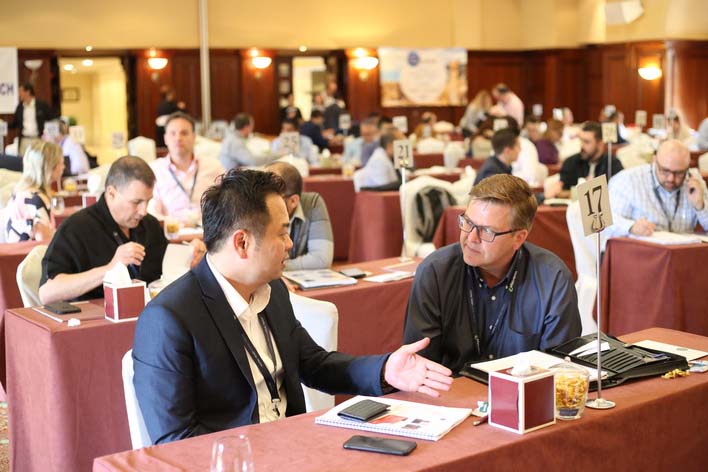 MEETING OVERVIEW
This year's meeting is special for several reasons. We guarantee you that you'll meet more new business contacts at this meeting than any of our past events. Why?

We've added more new members since we all last met. And for the first time ever, members from both of our networks, Globalink and Global Value will be in attendance!

We came to this decision in the interest of ensuring a good turnout for all, as Covid-19 issues around the world are likely to impact attendance for some.

This makes our sponsorship opportunities more valuable than ever before, given the scope of this attendance. We have a wide range of sponsorship choices, and they are granted on a first come first served basis. click here to view available sponsorships. The agenda of our meeting is as follows:
May 10
Member Orientation: We welcome new members and go over our programs, tools, and guidelines.

Cocktail Party: A casual party for attendees to mingle, meet, and kick off the event in an atmospheric, relaxed setting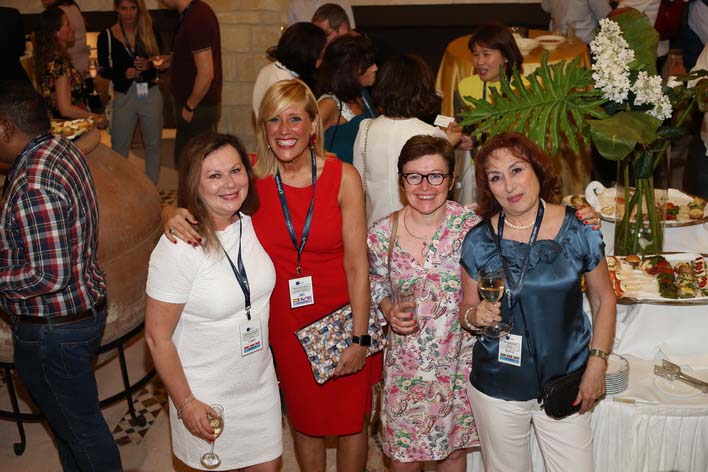 May 11 - 13
General Sessions: These begin with introductions and presentations from guest speakers in the morning, followed by our 1-1 meetings, from 10:30 am till 5pm. You must schedule your 1-1 meetings in advance using our meeting scheduler, which you can access upon submitting your registration for the event.

Please note, we recommend sending at least two members of your company to the event in order to schedule as many meetings with as many of the delegates as possible. Given the attendance, it can be difficult for one person to meet every company at the meeting.


May 12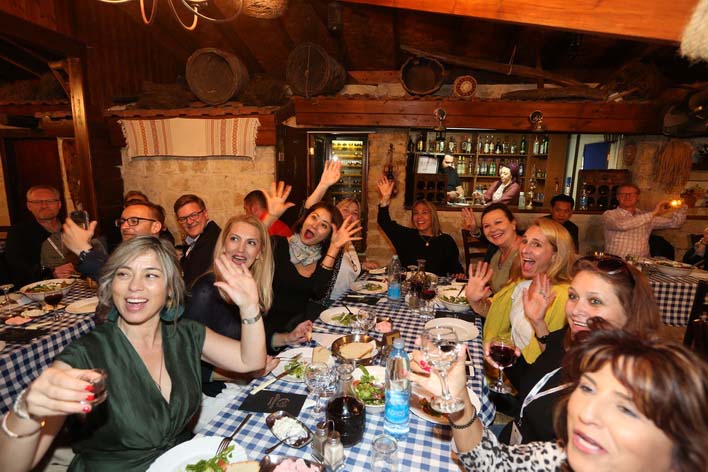 Gala Dinner: : A memorable experience to share with your fellow delegates and partners, including a nice dinner, cocktails, and entertainment. As those from our past meetings will tell you, these events are full of fun and laughter. You can find all the times and locations of these events on our agenda.

We cover the meeting dress recommendations below


WELCOME TO DUBAI
Safety has been our number one concern in planning this meeting. We looked into several other locations before choosing Dubai - which we chose for its exceptional COVID-19 transparency, protocol, and very low number of Covid cases. The WHO (World Health Organization) recently reported that the sharpest drops in Covid cases in the world were in the Middle East. We will continue to monitor this situation closely.


Dubai is also ideal because of its central location, as well as its reputation as an amazing place to visit. Although amazing modern architecture and developments tend to be the main headline of visiting Dubai, it also has an older and more traditional side. The many souks of Deira are a joy to explore, while a ride on the breezy creek is the highlight of any visit. Outside the city, the desert landscape is spectacular. You will be amazed at how much there is to do and see in Dubai, and we highly recommend picking up a guidebook or searching online.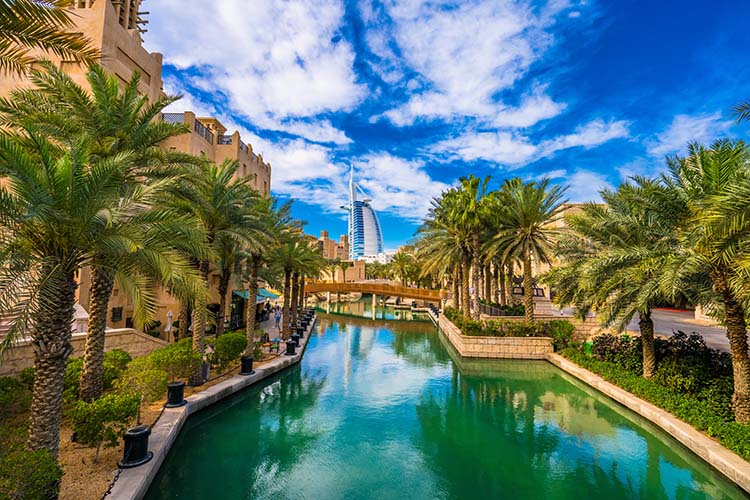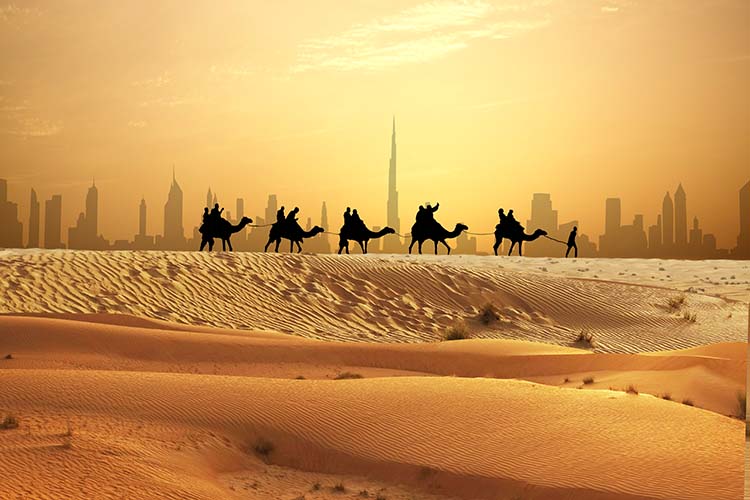 We have a separate section on Covid regulations, click here to view.

Dress for the meeting should be business casual and comfortable, dress pants or dockers type pants and a button down or golf type shirt is recommended for men, and ladies should wear casual business attire. No t-shirts or flip flops in the meeting rooms please.
WELCOME TO THE JW MARRIOTT MARQUIS
The world's tallest 5 star hotel.
JW Marriott Marquis Hotel Dubai welcomes you to the heart of the city's downtown district with modern luxury and award-winning service. Soaring above Sheikh Zayed Road, the 5-star hotel is one of the tallest in the world and boasts awe-inspiring views of Dubai, including the Burj Khalifa, the Business Bay and the Sea. It offers one of the largest spas in Dubai, and all our delegates enjoy a 20% discount on selected treatments. It has been consistently recognized for its award-winning service. For more information and pictures, please visit their site: JW Marriott Marquis Dubai

Check in time is 4pm (16:00). Check out time is 12pm (12:00).
JW Marriott Marquis Hotel Dubai
Sheikh Zayed Road, Business Bay
Dubai, 121000 United Arab Emirates
Phone: +971 4 414 0000
Fax: +971 4 414 0001
Toll-free: +971 800 62774688


We have secured a discounted rate at the hotel for attendees of our event which you will be able to access after submitting your registration for our event. Register now.

We would strongly advise against looking for less expensive deals at other properties, and strongly recommend staying at JW Marriott Marquis property. What we find at these events is all attendees remain at the hotel and its various bars and restaurants after the main events of the day, continuing to socialize and spend time together. This is truly when some of the best networking gets done, when everyone is more casual, relaxed, and less formal. This is a huge benefit that you miss out on that is not worth the small difference in price when you don't stay at the hotel.

Please direct any questions about the hotel to willsiemens@glnk.com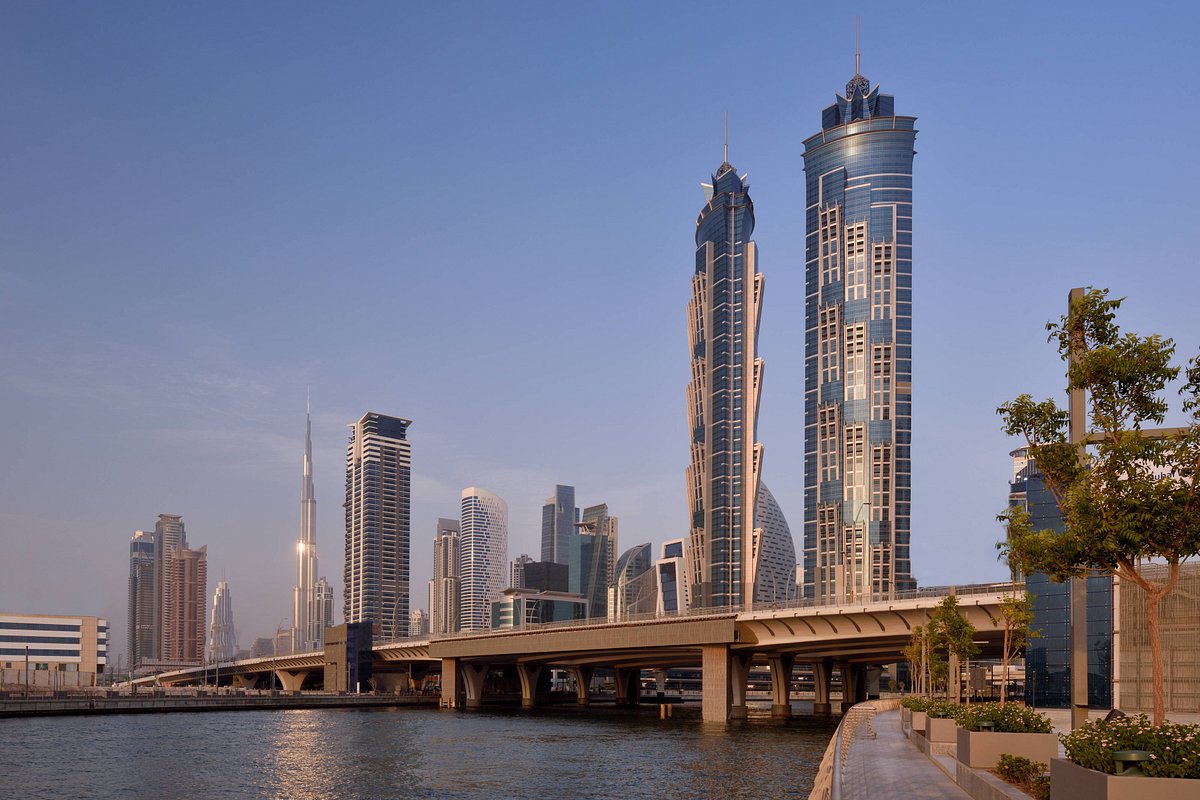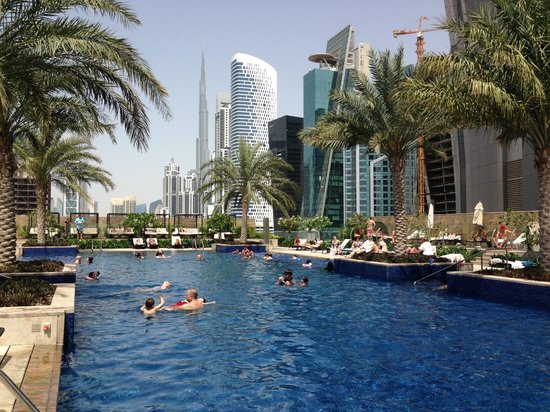 Contact Us
If you are interested to learn more about the 2022 Globalink and Global Value Worldwide Annual Meeting, we'd love to hear from you.